The Panhandle Pietm and inspiration for it
I fell in love with the Australian meat pies served at the 2007 Arkansas State Fair when I was back in Little Rock for the short time I worked at KATV. American pies sold at stores always have a vegetable and meat mixture, and that doesn't always fit my generally carnivorous taste. To have pies shipped where I live is rather costly too, so I decided to find a workable compromise, resulting in the Panhandle Pietm.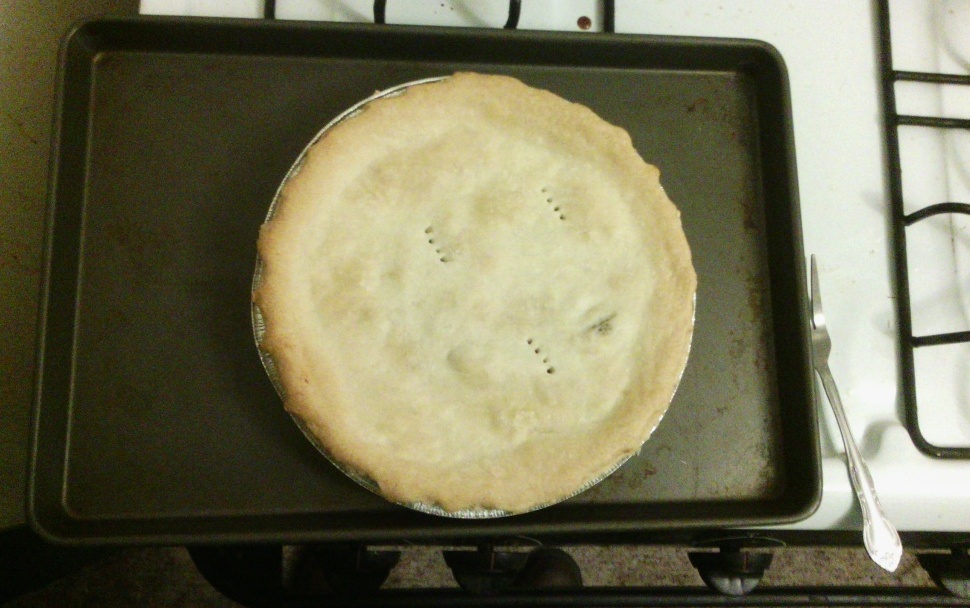 I began researching ingredients and how much time would be required to prepare the pie. Shopping at Wal-Mart in the meat section gave me the main ingredients of gravy and meat in an easy package. Hormel's Beef Tips & Gravy has nice consistency, and the gravy isn't at all bad. It's simple enough that a five-year old can construct it (leave the baking to the adults though!), and high-altitude preparation isn't required. I live at just over 3,000' and it bakes with no issues. Here's the ingredients list and how to prepare it.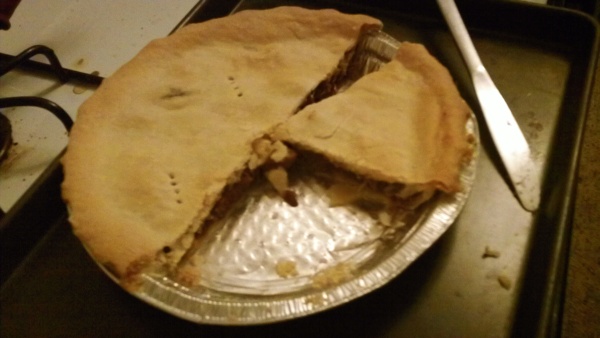 An aluminum pie plate, although any oven-friendly pie plate to bake it will work.
Your choice of prepared pie crusts. I've used both Wal-Mart and national brand pie crusts and they both work for this simple recipe.
A 15oz package of Hormel Beef Tips & Gravy. (If frozen, allow to thaw either in the refrigerator or room temperature before preparation. To speed thawing, you may dip the unopened, wrapped black tray in lukewarm water)
Preparation:
Preheat oven to 375F.
You will need a small amount of space on a flat counter to set down the cleaned pie plate on your countertop. Remove first pie crust to make the bottom of the pie. Center the crust inside the plate, then press as needed to secure in place. Don't use too much pressure!
Now you're ready for the meat. Just peel back the wrap and spread out the meat and gravy from center to the edges. It's most tasty and best for the eyes if you keep a consistent level of ingredients.
The second pie crust to top it off is now centered. Press gently to remove excess air and help spread the meat and gravy below.
Now remove the excess pie crust. I pick about a half-inch outward from the edge until done, then pinch together the crusts and shape where the edges have that homemade look, not that of the stores. Finally, punch a few small holes in the top to allow venting.
Put your pie in the oven for 45 minutes.
Remove your delicious Panhandle Pie from the oven and allow to cool several minutes. It should slice cleanly, yet the crust may be flaky in spots. Just the dish to share with your meat-loving family.

Enjoy!